Participants: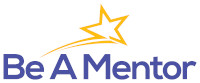 Every youth deserves to have a mentor, and having a consistent connection to a supportive adult can make a difference, particularly for youth who are in foster care.

This mentoring program provides support to Alameda County students who are currently in foster care. The mentee ages range from 7 years old through high school.

For prospective mentors, experience working with foster youth is not required; however, it is very welcomed. Mentors will need to be willing to be persistent in reaching out, patient in building trust with their mentee, and consistent in communicating, and showing up for their mentee.
Project Overview:
Be A Mentor is contracting with Alameda County Office of Education to provide 1:1 caring adult mentors to youth in foster care throughout Alameda County schools. The priority is to provide a consistent caring adult to meet weekly with their mentee for a minimum of 2-3 hours.

Having someone who will continue to show up and encourage them is critical for youth experiencing foster care. The program focuses on supporting and setting goals in all aspects of the mentee''s life, while also encouraging, supporting, and advocating for the mentee''s engagement in school. The program is mostly in-person, with a possibility of also being virtual, and mostly takes place in the community.
Project Coordinators: